November 2022 Update: There is a newer, updated list of sound libraries here: Free Sound Libraries for School Technology Projects
For adding pizzazz to a student project, try one of the many new free sound libraries that are available. Previously we posted 8 Free Sound Libraries for Schools as well as Sound Libraries Continued, Two More Free Resources. Now there are even more sites to find that perfect sound!
Check out two more great sites with educational content suitable for young people. Add the royalty free music or sounds to a PowerPoint, Google Slides, or any multimedia project to add impact and engage viewers.

browse by category – Cartoon, Nature, Sport and many more – or search by keyword
narrow down to Free Sound Effects (there are 21 choices under Dinosaurs!) or Royalty Free Music
over 69 000 free sounds
students create a free account with password and then login to download clips
will work with schools directly to provide them with one account that any student can access with a single login
quick to respond to requests and inquiries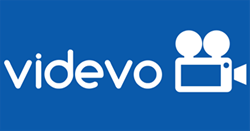 free stock videos, motion graphics, music, and sound effects
safe for student use
no need to create an account or login – download directly from search on site
browse music by category, mood, or instrument
view clip length before playing to narrow down choices
promote digital citizenship by crediting the author
can download to iPads or iPhones running iOS 13.0 or later and using Safari