What is digital resilience? Why is it important? And how can teachers help students to develop digital resiliency?
Working in an online environment brings enormous opportunities to students. But the digital world also involves risks. As educators, we want to empower our students to become responsible digital citizens. In addition, they also need a toolkit of strategies to react productively when things go wrong.
*Don't miss the link below for a FREE digital resiliency activity*
What Is Digital Resilience?
Digital resilience in kids is the ability to manage online risks and solve problems in a positive way. A person with digital resilience tries to avoid harm but can bounce back when faced with troubles. According to the UK Council for Internet Safety digital resilience consists of four parts. Digitally resilient kids must be able to:
Understand: Identify online risks and make informed decisions.
Know: Recognize how to seek help from various sources.
Recover: Bounce back when things to wrong, often after help.
Learn: Adapt future choices based on experience.
A digitally resilient student understands online threats, knows how to handle negative experiences, recovers and bounces back quickly from difficulties, and learns from the experience to apply it in the future.
Why Is Digital Resiliency Important?
Today's tech savvy students spend a lot of time online. Whether their focus is entertainment, social media, or schoolwork they are often online by themselves. This can increase their exposure to threats. These risks can be cyberbullying, negative social media influences, or hurtful comments. Or they could be loss of privacy through password breaches, missing or damaged files, and harm incurred through viruses or malware. While parents and teachers can try to limit and shield young people from online harm, we also want them to learn how to recognize and manage threats on their own.
Whether students can handle these problems alone or whether they ask for help from a trusted adult such as a parent or teacher, it is critical that they react in a positive, constructive way. Students need to be able to recover from a negative experience and stay well. Then they can build a growing skillset that helps them to deal with online difficulties going forward.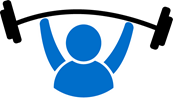 Educators are tasked with a lot. There is so much to accomplish during a school day. However, building digital resiliency is important for students to develop. Digitally resilient students can:
plan ahead to consider potential problems
recognize risks and react with resourcefulness and positivity
cope in a balanced, healthy manner
identify what they have learned
Develop a Digital Resiliency Plan
Building digital resiliency requires explicit training. While some students may be more aware of online challenges and have the personality traits to withstand difficult and negative experiences, teaching digital resilience is a key lesson for all. A digital resiliency plan anticipates troubles before they happen and formulates solutions with an effective plan of action. Students gain familiarity with what to do when things go wrong.
In the TechnoKids technology project TechnoInternet, students in Grades 4 to 6 become responsible digital citizens. In a fun tour of an imaginary world, they explore a Visitor's Center, e-Library, e-Media Center, e-Playground, e-Mail Depot, and e-Café. Students learn search strategies, assess the trustworthiness of websites, learn to respect copyright, investigate cyberbullying, follow safe practices, and more.
They also develop a digital resiliency plan to manage online risks.
1. To create the plan, students first establish their own resiliency style. They rate themselves on how they plan for problem situations and how they react when setbacks arise.
2. Then they reflect on authentic scenarios that can be encountered online. In this way, they plan ahead for risks, consider how to avoid them, and formulate possible solutions.
3. The result is a new set of technology and personal skills to improve how they deal proactively with online risks, threats, and vulnerabilities.
Digital Resilience Resource
Are you looking for digital resilience teacher resources? You might find the Digital Resilience Toolkit helpful. Or download the handout below and have your students think critically about their digital resilience. Guiding questions help them to form a plan to avoid harm, manage risks, and bounce back.