1/12/2021: XODO is no longer recommended as a PDF Reader and Annotator for TechnoKids worksheets and resources. XODO often displays errors when opening TechnoKids PDF files. Instead, TechnoKids recommends the Kami chrome extension or Kami Google Drive Add-On.
There are lots of free and paid PDF readers and annotators out there. Finding the one that works best for you can be a challenge and of course comes down to personal preference and budget. We, at TechnoKids, have looked through and admired many, but have narrowed our top pick down to XODO PDF Reader & Annotator. It is a free option that offers many features to teachers and students.
PDF Reader Makes Working with Digital Files Easy
App is available for Android, Windows, and Apple users
App is available online from XODO site
Access PDFs on Google Drive
Add text, notes, highlights, shapes or draw freehand using Annotation tools
Edit annotations with XODO or other PDF annotators such as Adobe Reader.
Save changes to a PDF to Google Drive
Print a PDF with annotations from your browser
Download a copy of a PDF with annotations
No need to sign into XODO to edit or view a PDF
Email or link to a PDF file (requires a free XODO account)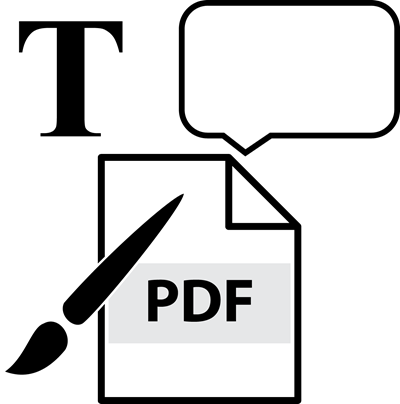 What This Means for TechnoKids Teachers and Students
By adding the XODO extension to your Chrome browser, installing the app on your device, or going to xodo.com, you can easily open any PDF file from Google Drive, Dropbox, or your local machine. Teachers can add their own notes and comments while students can answer questions and plan their projects using the simple text tools. Documents can then be saved back to Google Drive, downloaded, shared, or printed.
PDF Reader Instructions
View instructions explaining how to use a PDF Reader and Annotator with your students. Learn how to install the Chrome extension, add annotations, download or print files, and more.
PDF Reader and Annotator Video
Watch these videos to learn how to add the XODO Chrome extension and use it with a TechnoKids assignment:
Annotate with XODO TechnoKids Workbooks
Complete an Assignment | Connect a Chrome Extension
PDF Reader and Annotator Website
Find out more visit XODO.