When users of Microsoft Word switch to Google Docs, they might be disappointed at first. Adding images seems to be limited to simple formatting choices. At first glance, it appears as if options for creativity are scarce. But wait! While there is no fun gallery of preset styles as in Word, there are plenty of unique and inventive adjustments you can make. The answer is to insert a Drawing canvas.
Insert Images in Google Docs
Let's start with the usual way of adding a picture to a document using Google Docs. You can use the Insert image tool to upload a picture you already have, search online for a picture, or access a few other options.
Then you have some formatting options available:
set the text wrap
add a border and pick the line weight and style
open Image options and make further changes such as resizing, rotating, recoloring, and adjusting transparency.
But what if you want to do more?
Insert a Drawing Canvas for More Options
With the Google Docs file open, you can access more choices and tools by inserting a Drawing canvas. This opens the Google Drawings program, which lets you use additional features such as inserting multiple images, grouping objects, and adjusting object order, to name just a few. When the canvas is saved, the content becomes a single image in Google Docs. This is a simple way to produce unique one-of-a-kind images.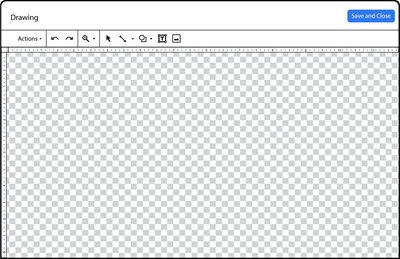 Assignment 9 from TechnoEditor has step-by-step instructions to create unique illustrations using a Drawing canvas in Google Docs. To learn more about this newest TechnoKids project, watch this!
About the Lesson
Detailed instructions explain how to:
Open a Google Drawings canvas in an existing Google Docs document
Insert multiple images from the Web
Adjust object order
Group objects
Save the content of a Drawing
Change text wrapping on a canvas in Google Docs
Apply a border to the Drawing canvas
Even More Features for Images in Google Docs
Using a Drawing Canvas lets you use even more tools and options. You can draw lines and shapes, and even make Word art, similar to what is available in Microsoft Word. See an upcoming article for more details.
---
TechnoEditor – Word Processing for Beginners
TechnoKids' newest project, TechnoEditor, shows elementary and middle school level students these fun skills and more. Prepare students for the future with essential word processing skills. Explore text, graphic, and page layout techniques to revise a publication using Microsoft Word or Google Docs lessons.